Details
PROTEIN SUPPLEMENT MIX
TRAIN
The proteins in MONSTER MASSIVE™ Protein Supplement Mix can help facilitate muscle growth after exercise by enhancing muscle protein synthesis and inhibiting muscle protein breakdown.*
Here is what is inside per serving:
50g Protein
810 Calories
Great taste
1g added L-Leucine
2g added Glutamine
CARB BOOST
NSF® Certified for Sport®
125mg ProHydrolase® digestive enzymes
SIZE: About 10 servings per tub (2100g).
Flavors: Chocolate, Vanilla, Strawberry, Banana, and Cookies & Créme.
NUTRIENT SUMMARY
A source of both more slowly digested (casein) and rapidly digested (whey) proteins.*
This amino acid helps stimulate muscle protein synthesis at the cellular level.*
Most abundant amino acid in muscle tissue.
Carbohydrates help replenish muscle glycogen, fuel for exercising muscles.*
FLAVORS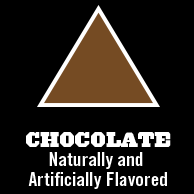 Be the first to review this product
© 2015 - 2017 Nutrition Pro. All Rights Reserved.