Details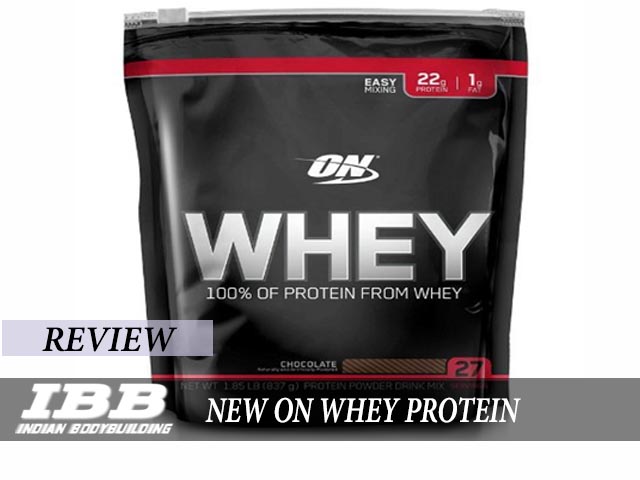 Optimum Nutrition or "ON" has given great products to the fitness Industry. All the supplements produced by "Optimum Nutrition" are favorite among serious gym freaks and no one wants to replace ON supplements with anything else. Over the past years, "Optimum Nutrition" proved itself the best in manufacturing the high quality and result oriented products in the global market and as the market of supplement industry is evolving, "ON" also started focusing on bringing better supplements to their users with affordable price tag.
"WHEY 100% protein By ON" is the new topic of discussion among the fitness enthusiast these days. This new product is not only better and different but has also been introduced with bigger promises to anybody who seeks "Value for Money" when buying a supplement.
The qualities of the new comer
This product is 100% Protein Whey this means there is not even a single pinch of protein from another source.
It has been derived from Cow's milk.
This is an Ultra Filtered Product and this is the reason it mixes well, even with a spoon rather than using a blender.
One scoop of 31 grams contains 22 grams of Protein, 1 gm sugar, and 1 gm fat.
You get 1.85 lbs / 839 grams for a price of 1999 on amazon.in
There are 27 Servings per container, which means there is 594 gm of Protein in a container.
Cost per Gram of Protein is 3.36 INR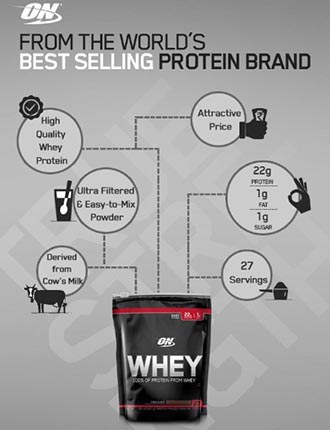 Be the first to review this product
© 2015 - 2017 Nutrition Pro. All Rights Reserved.